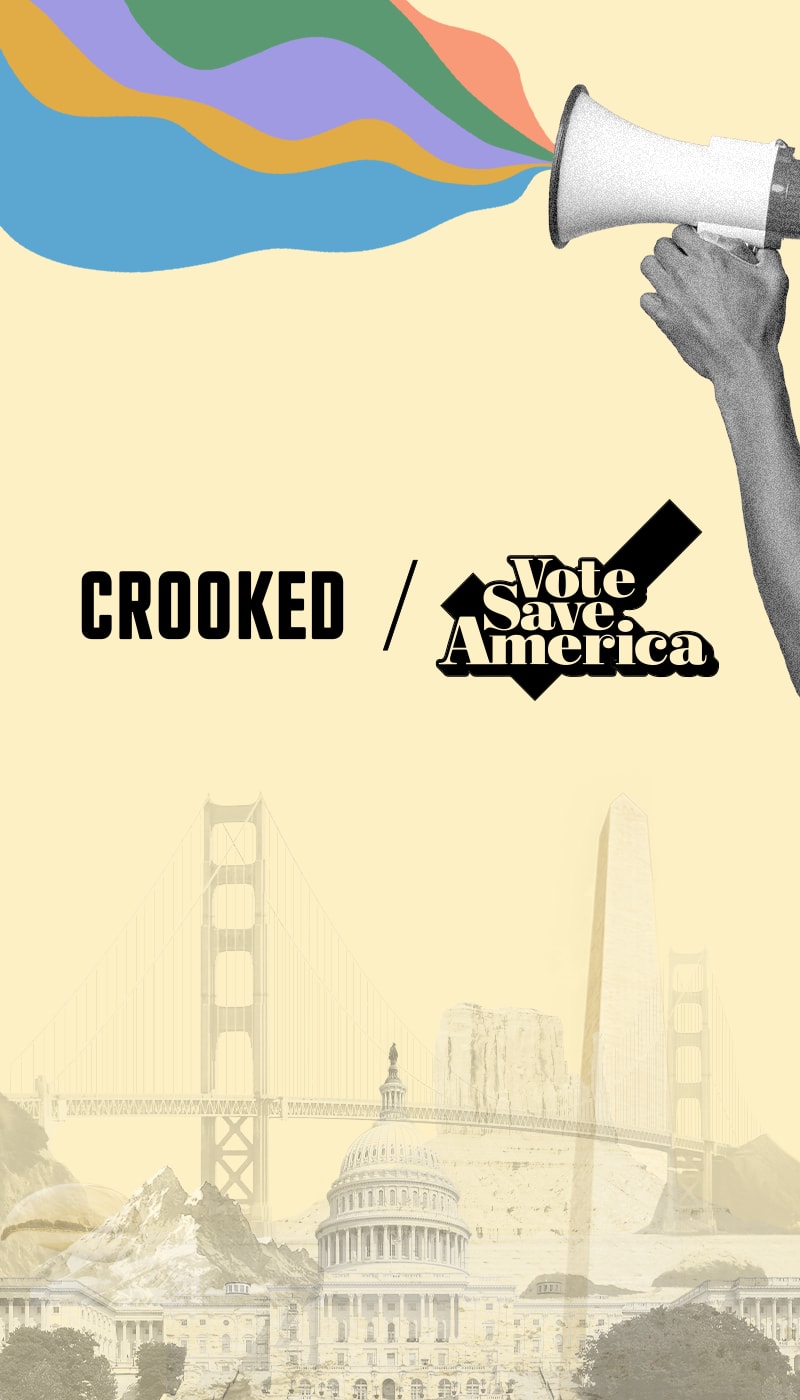 Abortion rights, gun safety, climate change, the future of democracy itself: So much depends on the November midterms, but the midterms are…so much.

Listen to our curated list of shows to keep current, get inspired, and stay involved during this critical election cycle.
Your one stop shop for saving democracy.

Everything you need to stay informed, engaged, and emotionally stable* through this critical election cycle. Our shows will break down the news with commentary and analysis from trusted experts who don't make you want to crawl into a hole.

*Emotional stability not guaranteed. No emotional refunds or exchanges.
Pod Save America
Pod Save America is a no-bullshit conversation about politics hosted by former Obama aides Jon Favreau, Jon Lovett, Dan Pfeiffer, and Tommy Vietor. It cuts through the noise to break down the week's news and helps people figure out what matters and how they can help. They're regularly joined by journalists, activists, politicians, entertainers, and world leaders. You can listen to new episodes twice a week on Tuesdays and Thursdays.
Hysteria
Political commentator and comedy writer Erin Ryan and former White House Deputy Chief of Staff Alyssa Mastromonaco are joined by a bicoastal squad of funny, opinionated women to talk through everything from reproductive rights to romcoms. They break down the political news of the week, plus the topics, trends, and cultural stories that affect women's lives. New episodes drop every Thursday.
Lovett or Leave It
Each week, former Obama speechwriter Jon Lovett and a panel of comedians, actors, journalists, and some of the many, many famous Friends of the Pod break down the week's biggest news and make fun of whatever bullshit came out of our insane political nightmare factory. New episodes every Saturday.
Make Sure Every Vote is Counted
Voters turned out in record numbers in 2022. Now election officials are working to count every vote. Sign up to stay in the loop on the most effective ways to stay involved, in Georgia and beyond.