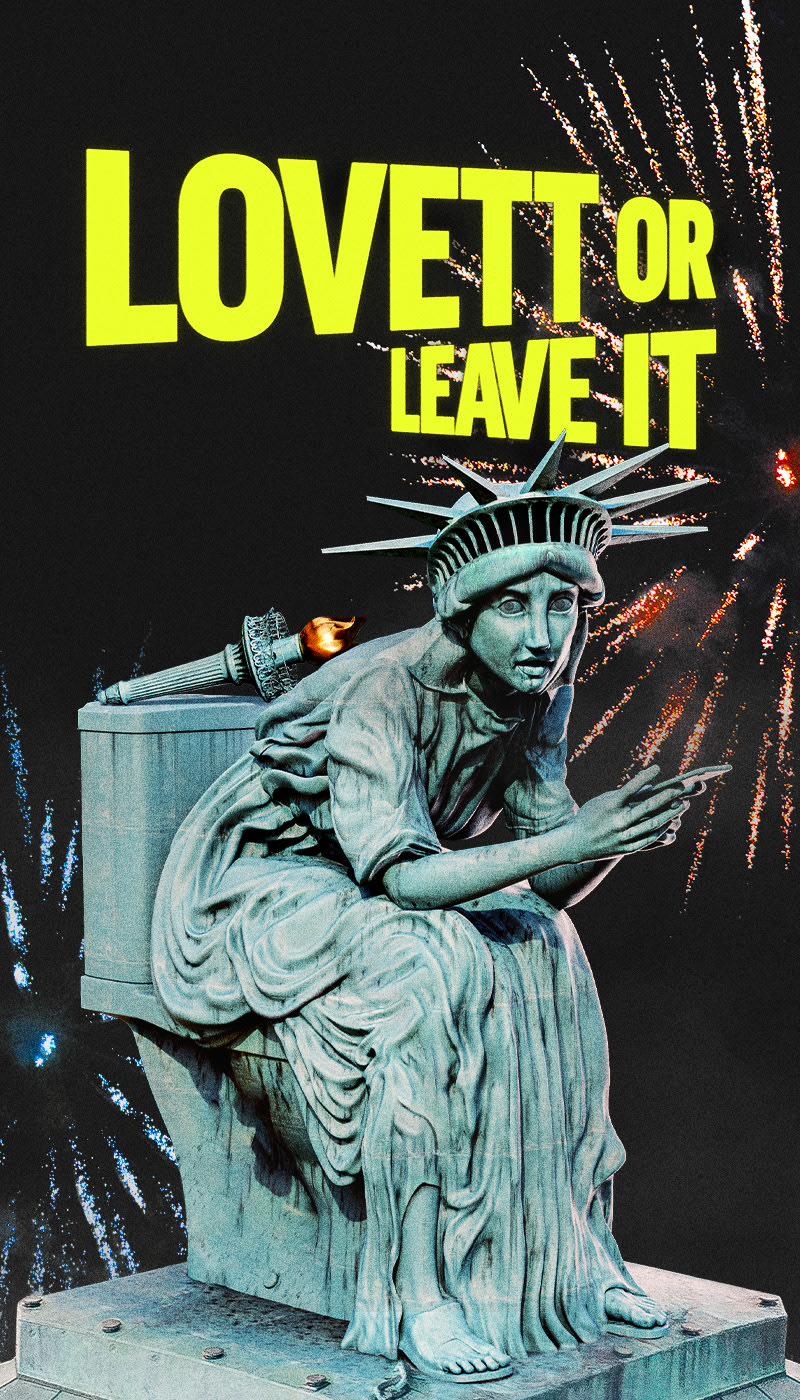 Lovett Or Leave It
A week in review recorded in front of a live audience.
About this Podcast
Quizzes! Impressions! Shouting at cable news clips! And everyone's favorite: nuanced discussion.
Lovett or Leave It is a live variety show and podcast that breaks down the week's news in politics and pop culture with sketches, games, jokes that literally never miss, and everyone's favorite: nuanced analysis. Join Jon Lovett and an all star line up of comedians, journalists, and other amazing guests live every Thursday night or in your podcast feed every Saturday morning.
View All Episodes
Host
Let's Get Into It
Shop Lovett or Leave It Merch