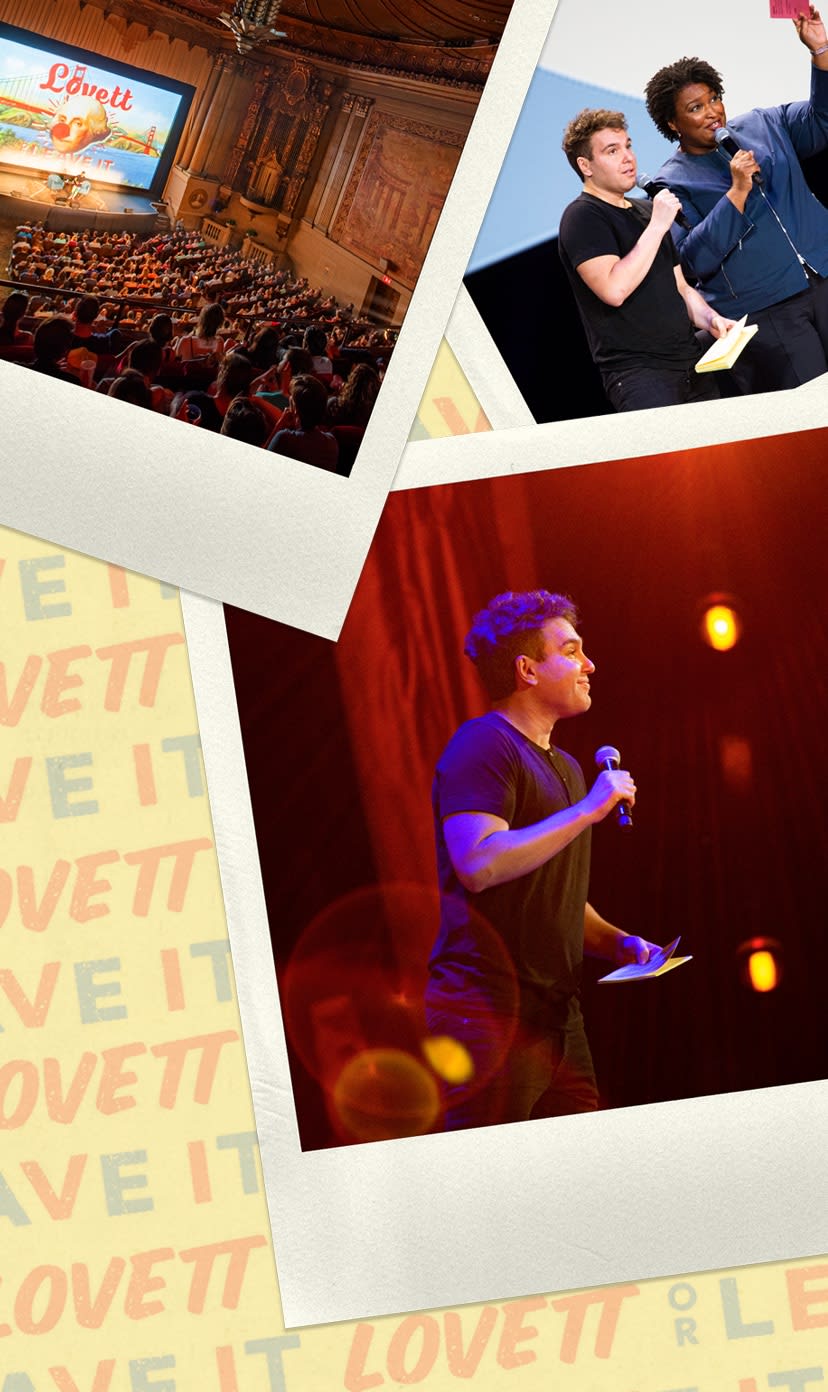 Lovett Or Leave It
A week in review formerly recorded in front of a live audience, now recorded in front of a needy golden-doodle.
About this Podcast
Quizzes! Impressions! Shouting at cable news clips! And everyone's favorite: nuanced discussion.
Each week, former Obama speechwriter Jon Lovett and a panel of comedians, actors, journalists, and some of the many, many famous Friends of the Pod break down the week's biggest news and make fun of whatever bullshit came out of our insane political nightmare factory. New episodes every Saturday.
Email your submissions to leaveit@crooked.com or send us your high notes 424-341-4193
View All Episodes
Host
Let's Get Into It
Shop Lovett or Leave It Merch
Subscribe to our nightly newsletter
What A Day—what's happening, why it matters, and what you can do about it.