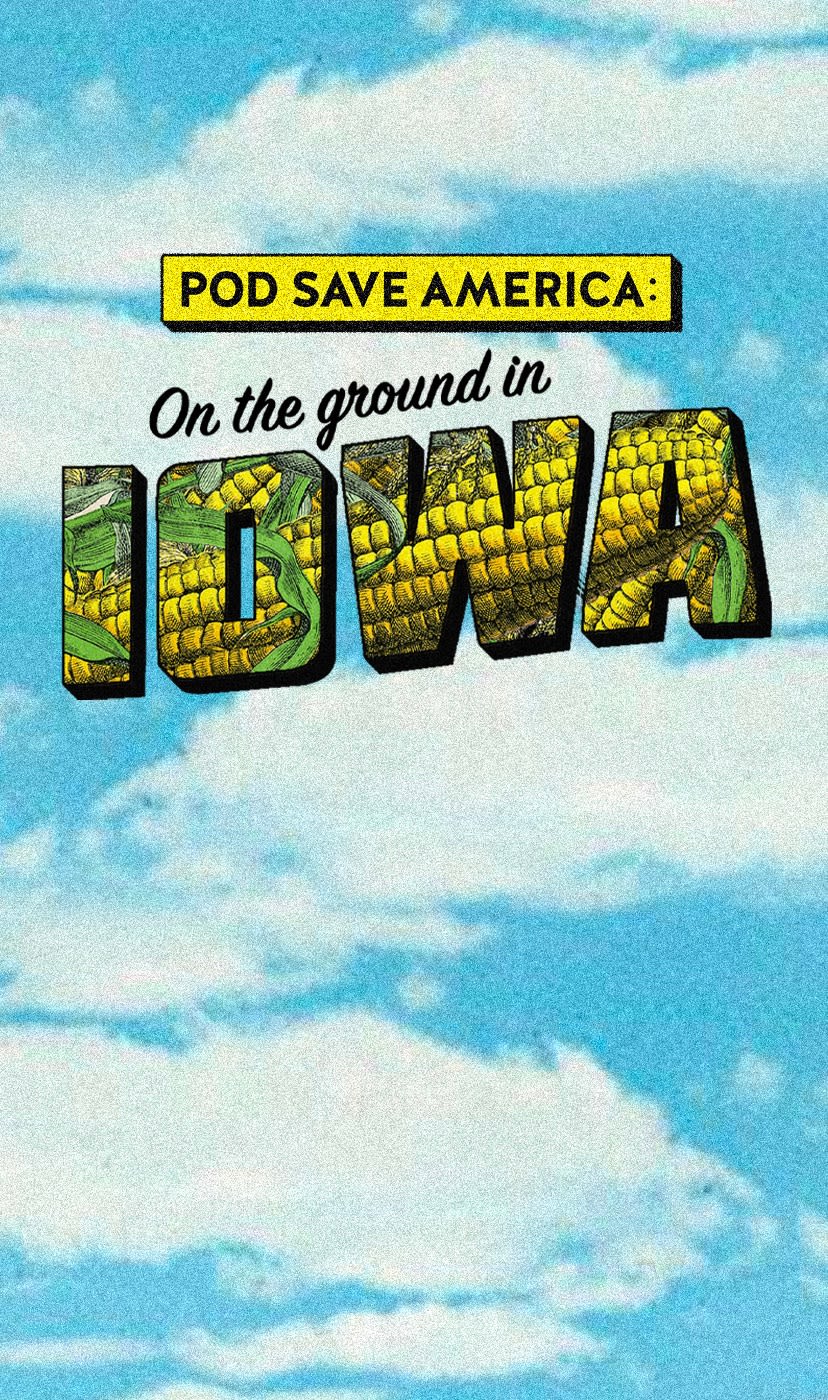 Pod Save America: On the ground in Iowa
A limited series hosted by Tommy Vietor

About this Podcast
A Pod Save America five part limited series about the Iowa Caucuses
Pod Save America host Tommy Vietor takes listeners to Iowa to spend time with the candidates, staffers and undecided voters who will determine who wins. Tommy will explain why Iowa is first, how the caucuses work, and try to figure out what it takes to win. And finally he'll explore the question: is this really the best way to pick a president?
View All Episodes
Host
Subscribe to our nightly newsletter
What A Day—what's happening, why it matters, and what you can do about it.