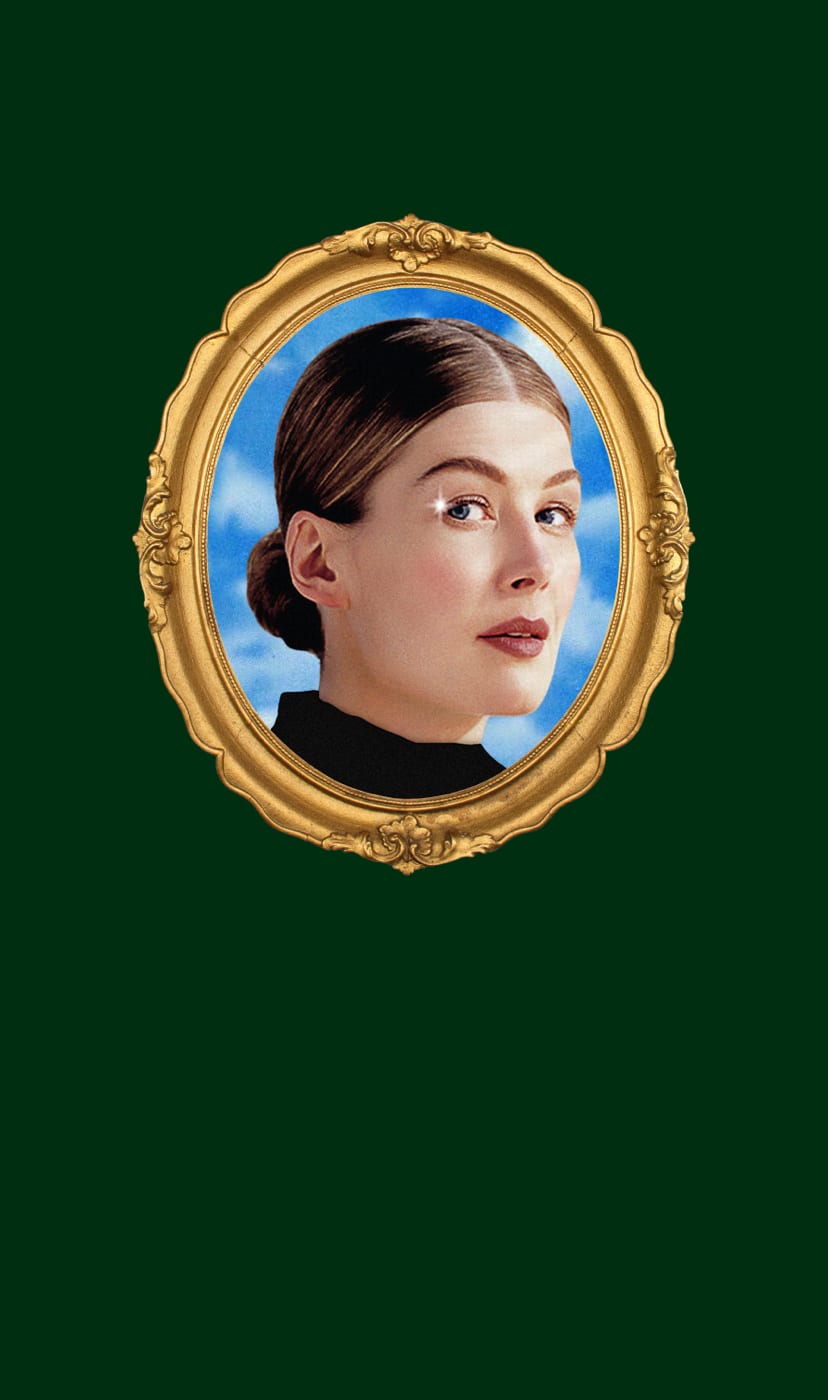 Edith!
The Untold True-ish Story Of America's Secret First Female President
About This Podcast
Rosamund Pike stars as Edith Wilson in "Edith!" a scripted comedy podcast exploring the untold true-ish story of America's secret First Female President, from Gonzalo Cordova and Travis Helwig.

Binge the whole season now, wherever you get your podcasts.
After President Woodrow Wilson suffered a massive, paralyzing stroke in the White House, Edith Wilson did the unthinkable: she told no one. And for almost a year following the end of World War I, Edith Wilson acted as the de facto unelected President. She would issue orders as him. She would fire people as him. She would even cause international incidents as him. And all along the way, enemies both internal and external, inched closer to finding out her secret.
Rosamund Pike as Edith Wilson, Esther Povitsky as Trudie Grayson, Clark Gregg as Woodrow Wilson, Tom Amandes as Robert Lansing, Diedrich Bader as Henry Cabot Lodge, Stephen Root as Thomas Marshall, D'Arcy Carden as Elanor "Nel" Wilson Mcadoo, Brandon Scott Jones as Joseph Tumulty, Adam Conover as Dr. Cary Grayson.
View All Episodes
Cast
Rosamund Pike
as Edith Wilson
Esther Povitsky
as Trudie Grayson
Clark Gregg
as Woodrow Wilson
Tom Amandes
as Robert Lansing
Diedrich Bader
as Henry Cabot Lodge
D'Arcy Carden
as Elanor "Nel" Wilson Mcadoo
Brandon Scott Jones
as Joseph Tumulty
Adam Conover
as Dr. Cary Grayson
Alyssa Limperis
as Mary Peck
Stephen Root
as Thomas Marshall