Hey friends,
Three years ago, we launched Crooked Media and Pod Save America. We did it because we believed there was a need for a different kind of conversation about politics, one that treated people less like cynical observers and more like what we actually are: frustrated participants in democracy.
We wanted to figure out how to help – to do more than talk about what's broken but also point to what each of us can do to fix it. And so over the past three years, in podcasts and live shows and incredible tweets, we've done our best to give all of you (and ourselves) an outlet to translate all of the anger and sadness and fear we've felt into action.
You've already made a huge difference, from swing districts in California to the statehouse in Virginia, from helping to save the Affordable Care Act to taking that gavel from Paul Ryan and letting Nancy Pelosi take it out for a spin. So we just wanted to say thank you for being part of this fight and for letting us be part of it with you. And as we head into 2020, when we'll all be asked to do more than ever, we also wanted to make sure you understand just how much of an impact you've had, joining forces with activists, organizers, and millions of people all over this country who have knocked on doors and made calls and donated and protested and voted – not only to stop a vicious president but to build a better world.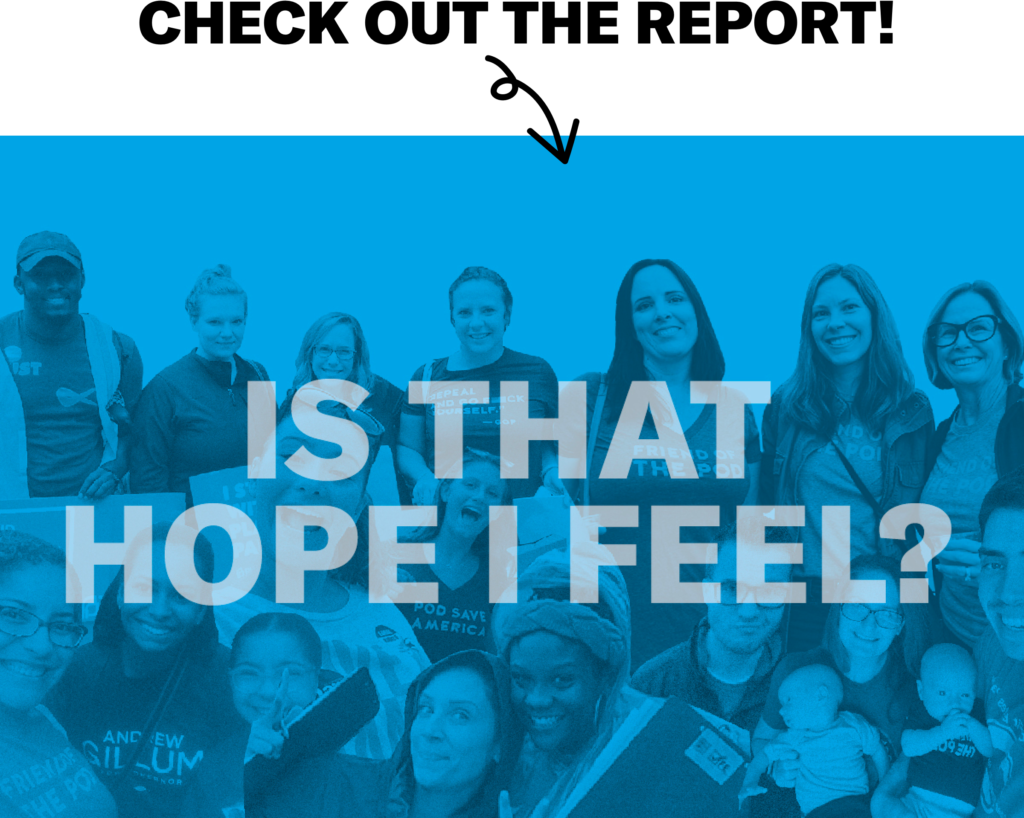 Now this is the fourth quarter (sports reference). And while we can't predict what will happen, what we can do is make sure that each of us does our part to achieve what we all know should happen. It won't be easy. But one lesson of the last three years, as hard as it's been, is that it's easier knowing we're in this together.
2020 is here. Holy shit.
Jon, Jon, Tommy