Jason Concepcion is a writer, editor, gamer, reader, and NBA superfan. He is best known for his work at The Ringer creating and hosting the Emmy-award winning digital series NBA Desktop, and co-hosting the popular podcast Binge Mode with Mallory Rubin, where they dissected Harry Potter, the Marvel Cinematic Universe, and more. Here at Crooked, he's the new host of the weekly podcast Takeline, and the weekly YouTube series ALL CAPS NBA.
Takeline
Takeline is a weekly podcast hosted by Jason Concepcion and former WNBA All-Star/Atlanta Dream partial owner Renee Montgomery. It's a fast-paced exploration of the NBA and world of sports and culture. Each week, Jason and Renee talk about the games, players, and issues that run both on and off the court. The show is a place for lively debates, guests (experts and super fans), and contributors who will provide game analysis, get deep into the storylines, and give the audience a chance to dive deeper into the issues that affect our sports and our lives.

New episodes every Tuesday.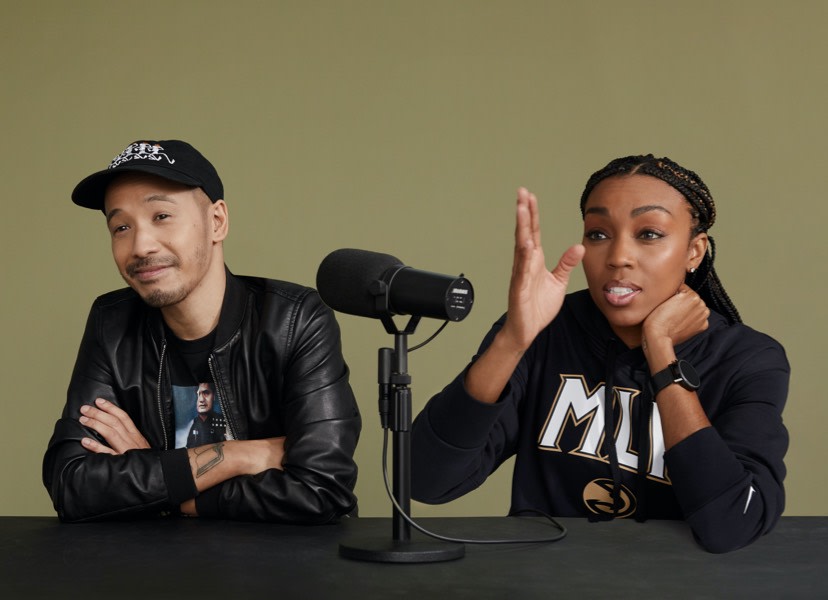 ALL CAPS NBA
Join EMMY Award winning host Jason Concepcion on YouTube for his new weekly video series, ALL CAPS NBA, just in time for March Madness and the NBA Playoffs. Tune in each week for funny, fast-paced conversations about the latest in the NBA & WNBA, interspersed with viral videos, memes, and the hottest of takes.
X-Ray Vision
From the minds of Emmy-award winner Jason Concepcion and the good people of Crooked Media comes X-Ray Vision. This new weekly podcast transcends pop culture and entertainment, taking listeners from Middle-earth to Waystar Royco, and everything in between.